Parkview Townhomes
How to Purchase Your New Home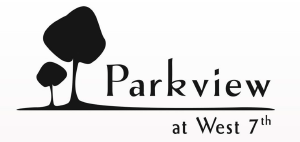 Realtor Cooperation Policy
PRDC Properties welcomes Buyer Broker cooperation. In order to be recognized, your Realtor must accompany you on your first visit to the sales center.
Deposit Policy
A $1,000 refundable deposit reserves a lot for a maximum of 7 days. The purpose of this deposit period is to allow you time to review all of our documents in the deposit packet prior to signing the agreement of sale.
Deposit Policy for Quick Delivery Homes
A $1,000 refundable deposit reserves a lot for a maximum of TWO (2) days. You will receive a deposit packet to review our documents prior to signing the agreement of sale.
ONCE THE AGREEMENT OF SALE IS SIGNED BY BOTH THE BUYER AND THE SELLER, THE DEPOSIT MONIES ARE NON REFUNDABLE.
Agreement of Sale
At the signing of the Agreement of Sale 10% of the Total Sale Price is due to PRDC Properties. The deposit monies will be held in an escrow account until settlement. The on-site New Homes Sales Specialist will order title insurance, unless you request otherwise in writing within 10 days of the signing of the Agreement.
Colors and Options
Within 10 days after signing the agreement of sale options should be finalized. You should familiarize yourself with the option booklet you received prior to your first visit to the Sales Center.
FIRST: Contact the Parkview Sales Agent to set up your initial appointment. This initial meeting will be to review all available options and to begin/finalize selections for your new home. These meetings typically last 1-2 hours.
SECOND: During the time between your initial and final meetings, you will meet with the flooring and electrical contractors to make you selections. Any payments due for upgrade must be paid in full
directly to the vendor at the time of ordering.
THIRD: You will have the FINAL appointment with our Design Coordinator. This appointment is to finalize ALL of your selections. Any changes made after the selections are finalized will incur additional expense or be denied. One hundred percent (100%) of selection balance is due at this appointment.
Mortgage
Within 5 days after signing the agreement of sale, you must make application for mortgage. Call our Preferred Lender for current financing specials.
Scheduling for Settlement
A firm settlement date will be scheduled for approximately 8-10 weeks after drywall. You will be called & sent written notice.
Pre-Settlement Walk-Thru
You will have a pre-settlement inspection of your home approximately 3 days before settlement. Your New Homes Sales Specialist will contact you with this date at the same time you are contacted for firm settlement. Any items that are not satisfactory will be corrected if not prior to settlement, then shortly thereafter.
90 Day Punch List
Once you are living in your new home keep a list of items that may need to be addressed in the home. Refer to the Warranty Manual to verify what is and is not covered under our warranty. Ninety days (90) after settlement, please send this list by certified mail to: PRDC Properties ATTN: Service Department PO Box 750, Spring House, PA 19477. A representative will contact you regarding this final list.
Lot
Model
Base Price
Options
Total Price
1
Unit A End
SOLD
2
Unit B End
SOLD
3
Unit A Interior
SOLD
4
Unit B Interior
SOLD
5
Unit A Interior
SOLD
6
Unit B Interior
SOLD
7
Unit A Interior
SOLD
8
Unit B Interior
SOLD
9
Unit A End
SOLD
10
Unit B End
SOLD
11
Unit A End
SOLD
12
Unit B End
SOLD
13
Unit A Interior
SOLD
14
Unit B Interior
Model
15
Unit A Interior
SOLD
16
Unit B Interior
SOLD
17
Unit A Interior
SOLD
18
Unit B Interior
SOLD
19
Unit A End
SOLD
20
Unit B End
SOLD
21
Unit A End
SOLD
22
Unit B End
SOLD
23
Unit A Interior
Model
24
Unit B Interior
SOLD
25
Unit A Interior
$432,300*
26
Unit B Interior
$432,945*
27
Unit A Interior
$432,300*
28
Unit B Interior
SOLD
29
Unit A End
SOLD
30
Unit B End
SOLD
31
Unit A End
SOLD
32
Unit B End
$419,900
$7,130
$427,030
33
Unit A Interior
SOLD
34
Unit B Interior
SOLD
35
Unit A Interior
RESERVED
36
Unit B Interior
$404,900
$7,130
$412,030
37
Unit A Interior
$414,900
$8,380
$423,280
38
Unit B Interior
SOLD
39
Unit A End
SOLD
40
Unit B End
$414,900
$7,130
$422,030
*Prices reflect added options.